The Islamic Centre of England:
Formerly known as: The Maida Vale Picture House MAIDA VALE. Cinema, now a social club and bingo hall. 1912. By Edward A Stone. For Messrs Wilmot, Williams and Co. Stucco with red brick returns. EXTERIOR: symmetrical facade with central entrance bay of 3 round-arched openings flanked by enriched pilasters and approached by 4 curved steps. 4 architraved windows to 1st floor, central 2 paired, with scrolled pediments and separated by enriched pilasters supporting an entablature with dentil cornice and blocking course above which appears a small segmental-arched pediment with keystone and shell enrichment. Central bays flanked by rectangular towers each with paired, architraved windows with cornices to ground floor (left hand, a door), an oculus at mezzanine level and above, 2 narrow vertically set windows. Each tower crowned by enriched dies at angles and a circular belvedere with oculi having scrolled surrounds, an enriched frieze, dentil cornice and cupola with flag pole. INTERIOR: panelled foyer with part fluted pilasters supporting an entablature with mirrored frieze and dentil cornice above which a deep plasterwork frieze of putti, animals, birds and foliage. Enriched plasterwork panelled ceiling with bracketed cornice. Sumptuous, fine quality gilded auditorium with balcony at rear giving impression of 4 boxes. Giant Ionic panelled pilasters alternate with round-arched, etched glass mirrors with above, tall lugged panels having wreath and festoon plasterwork. Proscenium arch flanked by fluted Ionic half columns supporting an entablature with central foliated cartouche. To either side, tall panels of geometric openwork design. Coved, panelled ceiling with wide, intricately moulded ribs. Central circular panel with enriched plasterwork spandrels and dome with flaming sun and rays enrichment. Seating now removed. HISTORICAL NOTE: a rare example of a virtually unaltered early picture house. In 1949 it became the Carlton Rooms Dance Hall; in 1965 a casino and bingo hall. Historic England Hertigae listing description:
https://historicengland.org.uk/listing/the-list/list-entry/1113102?section=official-list-entry
Timeline:
1913 - Opened as the Picture Palace on 27th January.
1920 - Taken over by Provincial Cinematograph Theatres(PCT).
1923 - Re-named Picture House.
1927 - Transferred ownership to Associated Provincial Picture Houses when a new Wurlitzer 2Manual/6Ranks style 'D' theatre organ was installed.
1929 - Gaumont British Theatres took control.
1940 - Closed due to wartime conditions in November.
1949 - Alterations were made to the stalls floor and it re-opened as a dance hall named the Carlton Rooms operated by Mecca Dancing.
1961 - Became a Mecca Bingo Club.
1991 - The building gained a Grade II Listed building status.
1996 - Jasmine Bingo closed the building.
1997 - Work was being carried out to convert the building into its current use as an Islamic cultural Centre and religious meeting room.
Images as a cinema: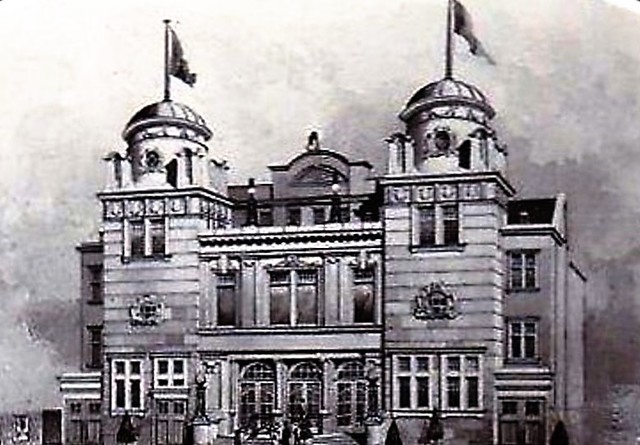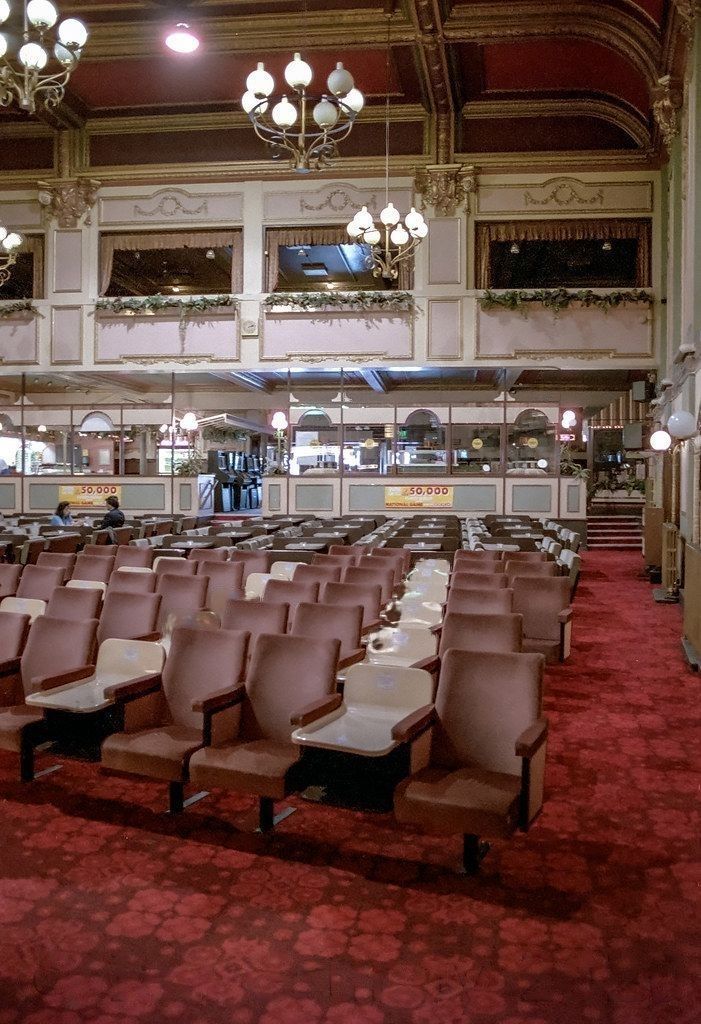 Images as place of worship: